We're known for the quality of our service. The Feigenbaum Agency brokerage team is comprised of sales professionals with more than 50 years of disability insurance experience.


This means you'll get the absolute best in sales support, including same-day illustrations, products information and the current status of pending business.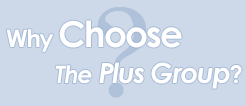 We offer the best non-can, guaranteed renewable disability-income protection. The Feigenbaum Agency maintains relationships with most of the top disability insurance carriers, so you will always have a choice of solutions for your individual and business clients. Be it white collar, blue collar, doctor or contractor, we have access to products designed specifically for that individual or company.


We shop every case before we send you a proposal so that you are competitive in every situation. Our experienced field and home office underwriting teams have a "whatever it takes" approach to issuing cases quickly. Our time frame for the complete underwriting process is the envy of the industry.
The Feigenbaum Agency provides training, marketing support and administrative backroom services for disability insurance products to agents, brokers, financial planners and marketing partners. Our commitment is to provide superior service in every product, service and program we offer.
Please contact us for more information.