Please choose from our extensive list of marketing and insurance-related resources below. All resources are free and downloadable in either PDF, Word or PowerPoint format.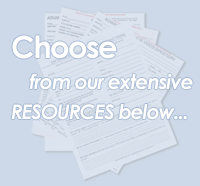 If you have trouble viewing these documents, right click on the file name and choose "Save As..." to download them to your computer for viewing.
If you are looking for insurance forms, click here to view our forms page.
If you have any problems or concerns, please contact us.

Words that Work
Language to Drive Your Disability Insurance Client Discussions (1Mb)



Metlife - AMA_Discount
AMA Individual Disability Insurance Program For Eligible Members of the American Medical Association (339Kb)



Metlife - Simplified_UW Program
Metlife - Simplified_UW Program (79Kb)



Protector Platinum Premium Discounts
The most innovative and comprehensive individual disability income insurance on the market today also comes with several options to significantly lower premium rates using and combining discounts. (73Kb)